The new release of version 6.2 gets more features to help you easier batch print DWG and DXF drawings, multipage ZPL files (labels and barcodes), as well as newly supported PowerPoint and Visio documents — PPTM and VSDM filetypes. And more!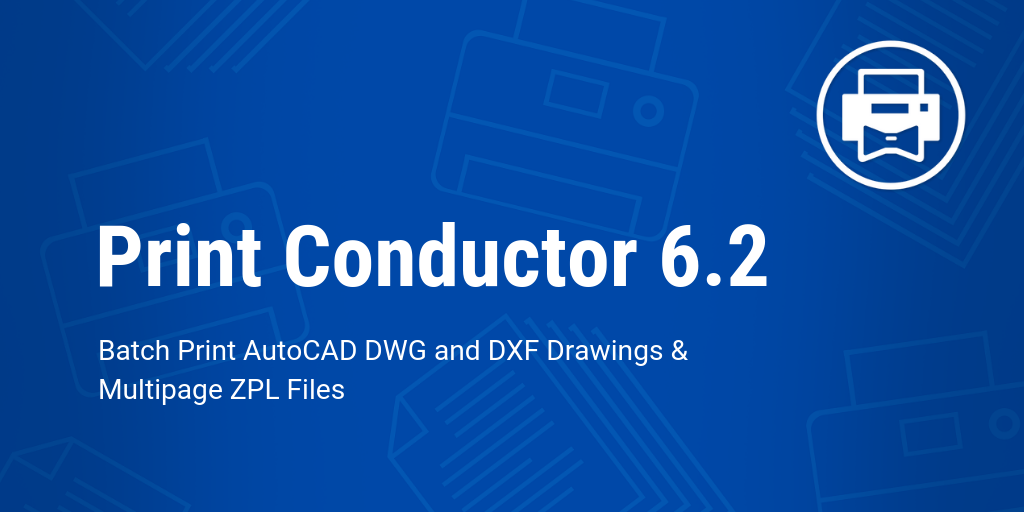 What's new in Print Conductor 6.2
Print DWG and DXF without CAD software
The new Print Conductor can print Autodesk AutoCAD drawings on its own thanks to the newly added component. That means, you don't need to install any CAD software for batch printing of DWG or DXF files.
Compatibility with the latest eDrawings Viewer
Moreover, Print Conductor's compatibility with eDrawings Viewer 2019 guarantees high quality printing of other technical drawings such as SolidWorks SLDDRW and eDrawings EDRW files.
Bulk print multipage Zebra ZPL files
If you often print barcodes, production labels or other files in ZPL format, this feature can help. Batch printing of multipage ZPL files is now supported.
New file formats are supported
We added the ability to print PowerPoint Macro-Enabled presentations and Visio macro-enabled drawings — files which can contain macros in Visual Basic for Applications (VBA) code.
Learn more about this update at:
www.print-conductor.com/news/print-conductor-6-2