To support teachers and education workers during the coronavirus pandemic, fCoder is offering them free licenses of DocuFreezer and Print Conductor.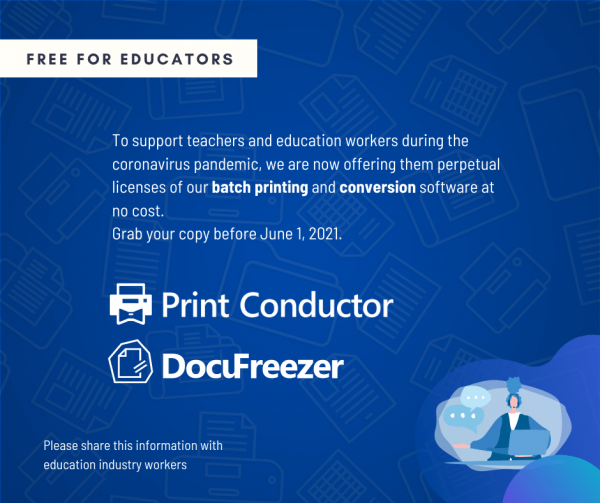 These programs are among our document printing and conversion solutions allowing educators to save time on tedious tasks. And we have decided to make them free for teachers and their support staff!
So if your work is related to education or training, you may contact us to get a full-featured perpetual license copy of our software solutions:
Conditions:
One license per person*
Please specify your position, facility where you work, and country
The software license provided is perpetual – you'll be able to use the version you receive without any limitations or additional fees
Requests are accepted until June 1, 2021.
Contact us to get a free license
Please share this information with anyone who may be interested.
* If you need a license for multiple users with a special discount for educational organizations, please contact us.