We've just released the new and improved FolderMill 4.5. Let's take a quick look at its major improvements!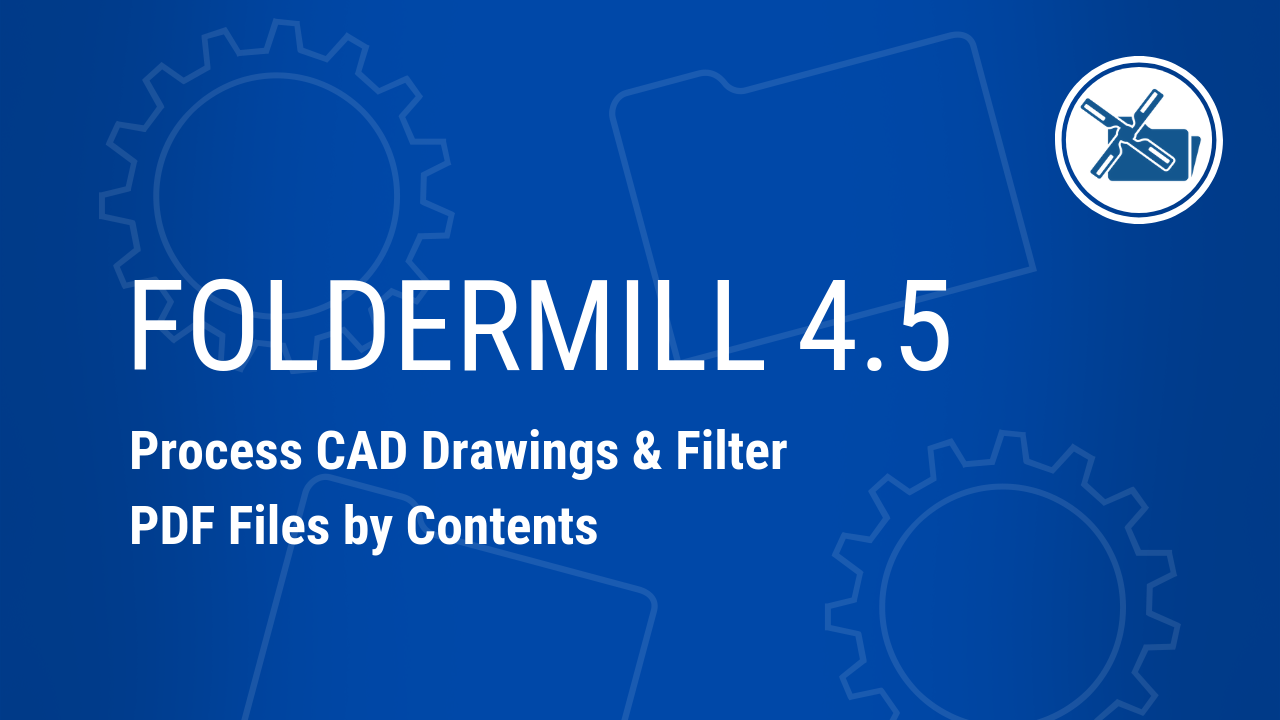 Automate Printing and Conversion of CAD files
Get more options to work with AutoCAD, MathCAD, MathCAD Prime or Solid Edge technical drawings! Now FolderMill lets you automatically convert DWG to PDF or image files, batch print DWG files, as well as print or convert DXF and DFT files. Now you can do it without CAD software! We also added the support for the latest eDrawings Viewer for those who print SolidWorks and other types of drawings.
Filter incoming PDF documents by text
You can now process or skip incoming PDFs filtered by text inside a document. Certain words along with wildcard characters can be specified in the Filter by file Contents Action parameters. Set file processing as you wish — you can select if the entire document or only pages that contain specific text should pass through.
ZPL to PDF Converter
With FolderMill you can now bulk convert ZPL to PDF. Your barcodes and labels can now be processed in real time simply by dropping them into the Incoming folder. The size dimensions of output labels can be customized.
What's more:
Set page range to be printed directly from document filename
Process password-protected RAR, ZIP, 7ZIP archives
Process only selected files by file mask
Use source file filename or its part in Add text or watermark Action
Use source file Creator / Author name in Add text or watermark Action
Set text watermark font size as a percentage of page height
Better priority for simultaneously added files into Hot Folder
Customizable alert notification by e-mail for each Hot Folder
Find out more about this release at:
www.foldermill.com/news/foldermill-4-5