We're working on new feature for FolderMill — printing cut marks! Now if your file doesn't have cut marks, you can easily add them. Cut marks help you determine edges of print area and cut properly if needed.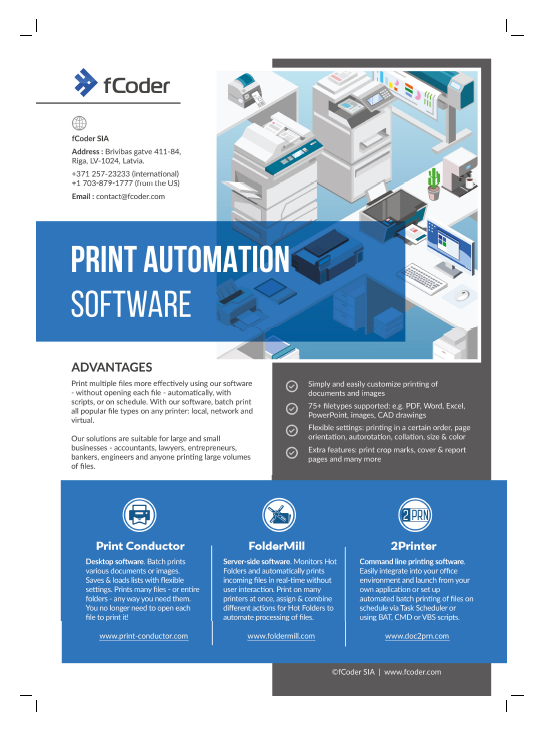 Crop marks can be added to PDF, Word DOC, DOCX, Excel XLS, XLSX, and PowerPoint PPT, PPTX documents.
What are crop marks
Crops marks (also known as cut marks or trim marks) are thin lines placed at the borders of a printed image or document to indicate where the paper should be trimmed after printing.
Update: crop marks printing are now available in FolderMill 4.4 and Print Conductor 6.0.