Since 2010, AIIM has conducted World Paper Free Day on November 6th. This event is mainly focused on drawing the attention of organizations to the problem of paper being wasted.
In 2015, for each organization registered for the event AIIM will make a donation to One Laptop per Child, a non-profit organization offering laptops for children in developing countries.
But, what can you personally do this day to make your personal life paper free and celebrate World Paper Free Day?
Here are few tips.
Get rid of paper you already have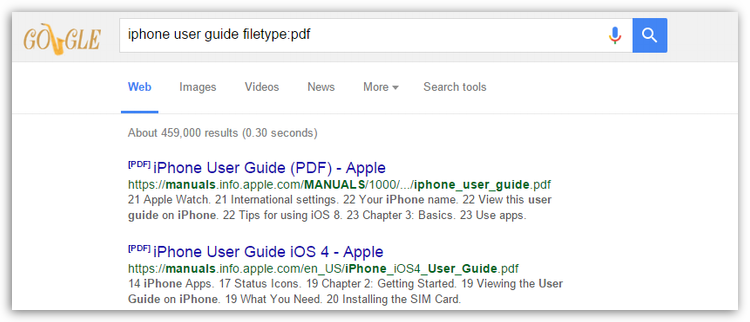 1. Get rid of unnecessary papers
Go through your personal papers and recycle everything that has expired or you don't need any more. You probably have plenty of papers piled up on your desks at home and at work. See what you don't need anymore and put all of it in the recycle bin. Don't forget to shred anything important first, like receipts and credit card statements.
2. Digitize manuals
Replace your hard copy manuals with digital copies. Try to find one online (use something like "your_device_name user guide filetype:pdf" in Google). If you can't find one - take photos of it with your phone and save it to some service that searches for text in images - like Evernote (only in paid version) or Google Drive (free).
Don't forget to check if you still have that device. I myself was an owner of stack of manuals for a VCR and CD MP3 player for much longer than I had those devices.
3. Get rid of old magazines
You might also have several magazines lying around the can be recycled and then reused to make new products. If you don't need the magazine anymore, go ahead and recycle it. If you saved a magazine for a certain article, recipe, or do-it-yourself project, scan in the pages you need or take a picture of them.
You will get rid of clutter and add to your recycle bin!
Another important reminder is the backup rule...anything important, be it a manual, magazine article, or receipt, should be saved onsite, offsite, and in the cloud.
Stop getting new paper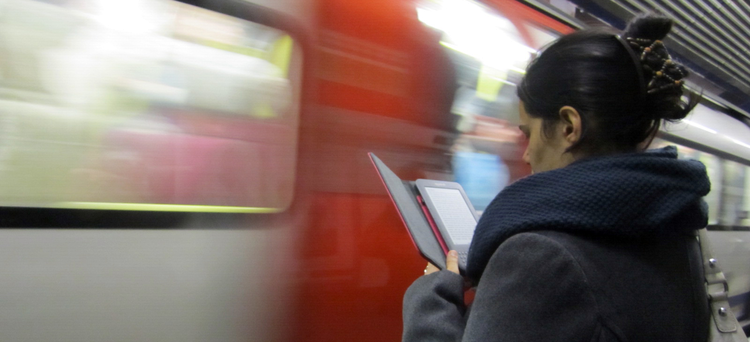 4. Signup for digital magazines or newspapers
Many popular media today have mobile apps, or web versions. Consider subscribing to them. For example, Good Housekeeping, National Geographic and Reader's Digest are all available digitally. Subscribing to digital media is an excellent way to help the environment by going paperless. Plus, you'll still get all the great content of your favorite magazine or newspaper along with digital content you wouldn't normally receive.
5. Switch to electronic books
If reading paper books is not a matter of principle for you, think about switching to digital books. With digital books, you can read them on your phone, a tablet, or a dedicated e-ink device. With the storage size of SD cards today, you have the ability to store more books than you can ever read in your life.
6. Signup for electronic communication with your bank or other service provider
Check if you bank or other service that routinely mails you hard copy documents has an option for electronic delivery. With electronic documents, you get them immediately and can easily archive and store them. Don't forget the backup rule we mentioned above for your important documents like banking or investments.
7. Don't print tickets and hotel reservations
When you buy tickets or book hotels online - don't print your reservations. In most cases it's enough to provide your ID and reservation number. Many companies today will also email you a receipt and you can show this receipt on your phone or tablet when you check in.
But don't forget to check rules of the company you are dealing with. Some of them, for instance some lower cost/budget airlines, may still require paper tickets.
Help your company go paper free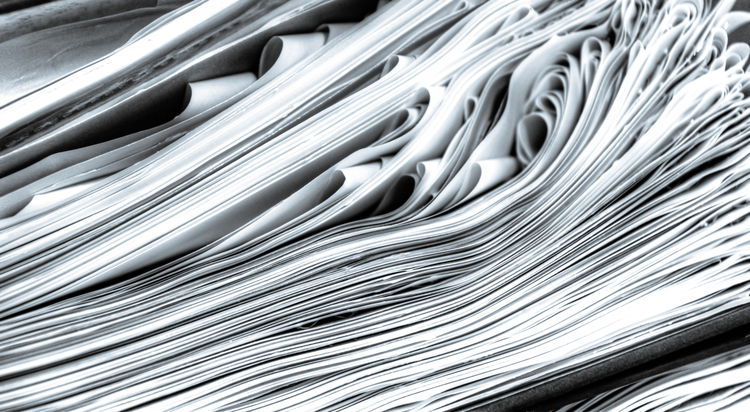 8. Share information about paper free day in your company
Share information about paper free day in your company or organization. Tell your coworkers about all the great steps you've taken at home and in your office and watch the idea catch on with everyone else.
9. Find one process that you can improve right away to reduce paper use
Research topic of reducing paper waste in office. Discuss within your organization what processes you can improve to start using less paper. Perhaps instead of printing hard copies of documents for meetings they can be emailed ahead of time and participants can bring a mobile device like a laptop or tablet. You could also start using electronic signatures instead of pen and ink.
Bonus tip
10. Dress up 🙂
Just as important as our other tips is to have some fun with the whole experience. Make it a true celebration and dress up!
F.A.Q.
What is World Paper Free Day
World Paper Free Day is an annual event that aims to draw attention to the amount of paper used and wasted every day. "World Paper Free Day isn't just about switching off the printers, it's about working smarter, decreasing the paper entry points, and improving our processes," - says WPFD page at Association for Information and Image Management (AIIM), the organizers of the campaign.
What is the date of World Paper Free Day?
World Paper Free Day occurs on November 6 each year.