We're thrilled to announce the opening of PrintVisor to the public! This Windows software is designed to monitor all your printing devices from one interface (and a web-dashboard as an addition). The program tracks multiple printers throughout the office. Besides, it can help you view all printers' activity, print jobs performed by users, and ink & toner levels.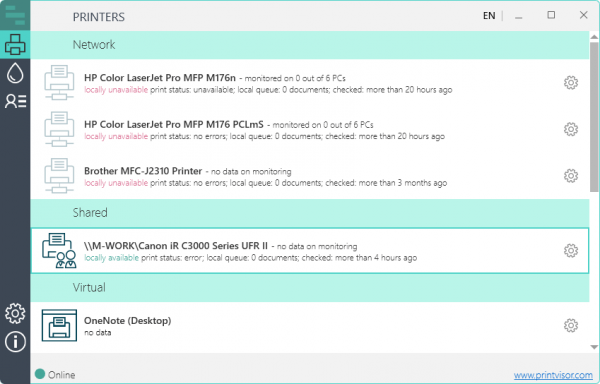 Monitor. Analyze. Save.
Having the program installed will allow you to see which printers are heavily loaded and which are idle, when printer cartridges are about to run out, when and which documents were printed by a specific user. We encourage you to try out the open beta ver. 0.5. The program already shows:
printers' availability;
ink & toner levels;
print jobs by user;
documents and pages printed;
more statistics in a web dashboard;
and more.
You can already benefit from the program by viewing statistics on every printer's state, print status, network print queue, ink levels, and more. This will let you save more time and resources on office printing.
Beta-users wanted
The program is now available as an open beta. Please send us any feedback on issues that you may have, feature requests, or comments.