After our support action for healthcare orgs, we at fCoder came up with an idea to help our customers, too – both existing and those who are still considering an upgrade from free to the commercial version of Print Conductor.
Today, many people have to work from home or other locations. In these circumstances, we want to help them stay productive by letting them install our software on another desktop PC or laptop at no charge. As a result, users can maintain productivity while working with documents – both inside and outside the office.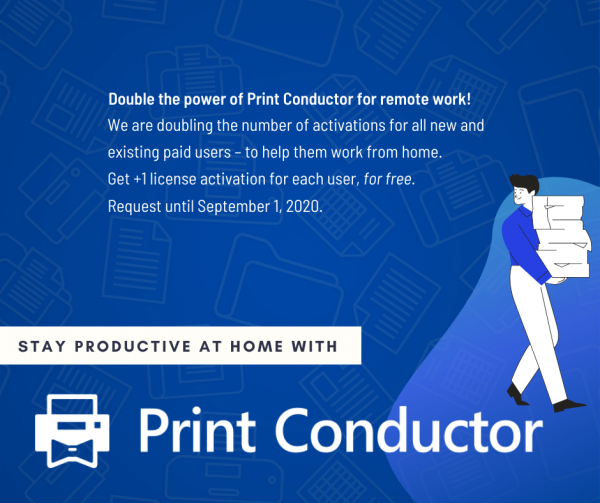 Until September 1, 2020, the number of program installations can be doubled by request. So if you recently purchased Print Conductor or are a paid user already, please feel free to contact us on this matter.