Latest major release took place in February 2016. We are now upgrading our batch printing software to version 6.0. The new version will help you to add crop marks & validate digital signatures, pause batch printing, set paper format for additional service pages and accomplish more.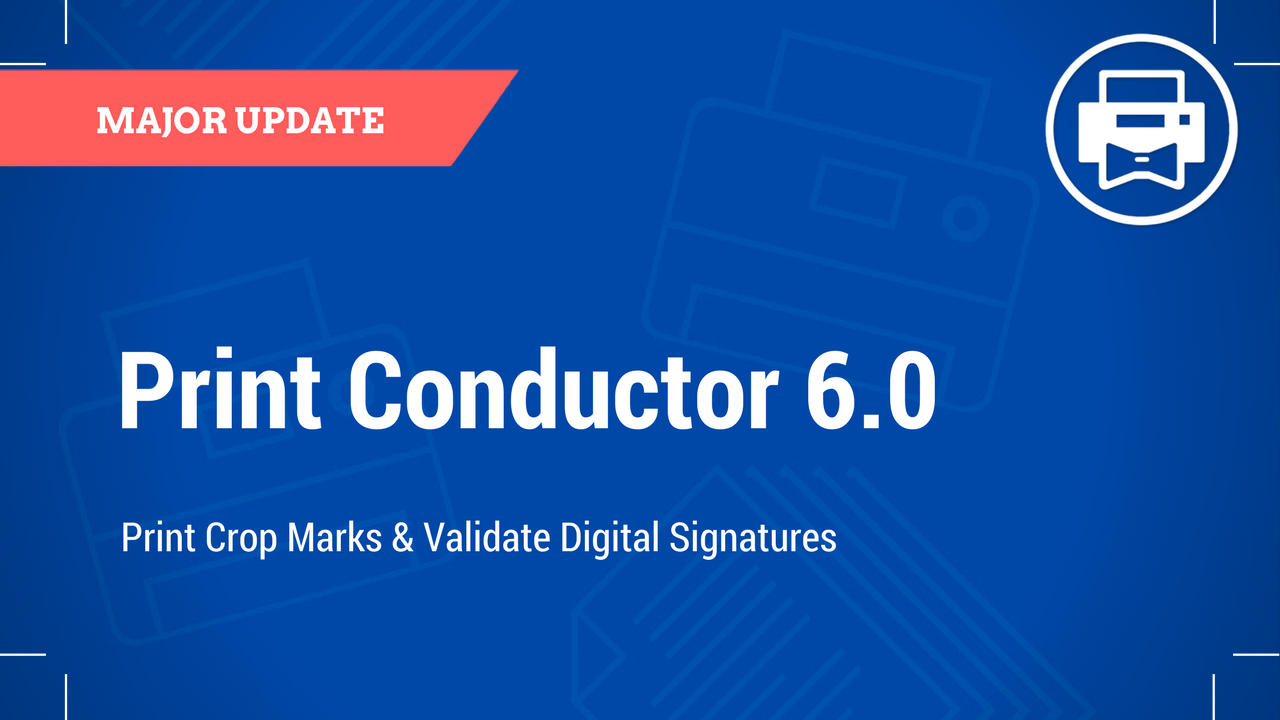 What's new in Print Conductor 6.0
In the latest version we introduced many new features and improvements. Here are the highlights:
Add and print crop marks for PDF, image files, Word, Excel and PowerPoint documents
Use crop marks to prepare your publication for professional printing and cropping. Now Print Conductor can add crop marks to printed documents. If you often need to cut off margins after printing PDF or other files - this will be a useful feature for you.
Print & validate PDF documents with digital signatures
Printing and validating digital signatures can now be automatically performed by Print Conductor. Validation is based on X.509 public key infrastructure standard. The new algorithm checks & verifies PDF signature. It prevents document from being edited from any unauthenticated source.
Pause a batch print job at any certain point and resume it
New ability to add Pauses as separate lines in the List of Documents to interrupt the printing process at any certain point. If your printer needs a cooldown or if you want to split print jobs into several parts - this feature may just come in handy.
Moreover, we also added two new languages, improved PDF printing engine and fixed some issues. Find all the updates of this major update at:
www.print-conductor.com/news/print-conductor-6-0