Command-line PDF converter 2PDF 1.0 is officially released! It is a new command line tool capable of creating multiple files from the command line interface. It supports a wide range of 275+ filetypes: office documents, images, CAD drawings, and other filetypes. 2PDF can rotate PDF pages, split and merge PDF, add watermark, and includes other features.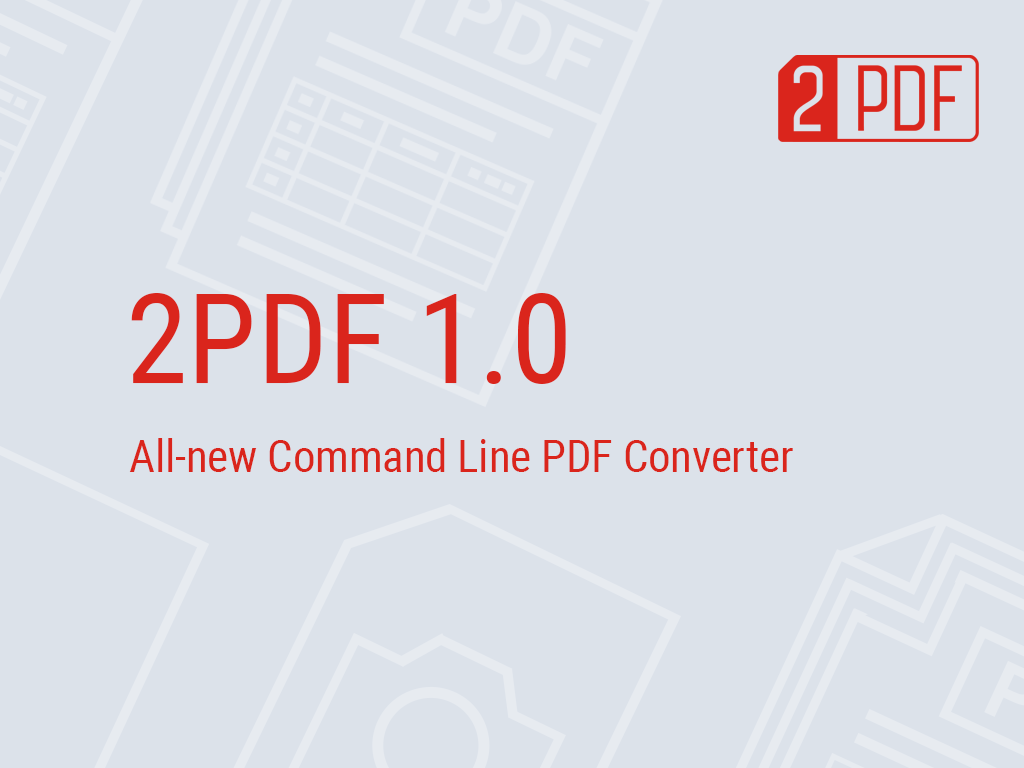 What's inside 2PDF 1.0
Ability to convert to PDF or PDF/A
Create PDF or PDF/A files from Command Prompt or another similar interface (PowerShell, Terminal, etc.) in batch mode. Once configured with a simple syntax, you can also automate file conversion from a script (BAT, VBS, CMD).
Ability to set manual or auto page rotation (portrait, landscape)
There is an option to automatically set page rotation for all output files and convert files with pre-defined portrait or landscape orientation.
Ability to OCR files to searchable PDF (6 languages available)
If you want to get a text from document scans or images – add an attribute which enables OCR feature. It will let you recognize text using 2PDF built-in OCR module.
Ability to handle file attachments
If you work with multipage documents, there are three options for you to manage file attachments (for PDF Portfolio, Outlook email messages, and other files). You can set it like this: process both file and attachment as one file or separately, or ignore attachments.
Ability to add text or image watermark
The program features watermarking, and you can place a custom image or text onto converted PDF pages.